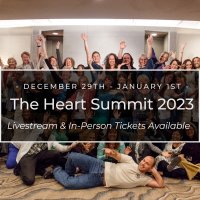 Usher in the New Year at New Eden


✨ Step into 2024 Empowered, Inspired and Enriched.✨
The world is in need for embodied, connected and open-hearted humans, and the time has come to step up, together. At New Eden, we're not just celebrating the New Year; we're heralding a new era of leadership and connection.
Why Heart iQ at New Eden is Your Gateway to Transformation:
Personal Growth: Delve deep into the latest Heart iQ methodologies, unlocking layers of understanding, self-love, and inner joy.


Enhanced Relationships: Learn to foster deeper, more meaningful connections with your loved ones and peers.


Leadership Upgrade: Equip yourself with tools to lead with authenticity, compassion, and clarity in 2024 and beyond.


Tribal Connection: Surround yourself with like-minded souls, fostering a community that supports, uplifts, and inspires.


Coming Home Together: From profound talks to soulful live music, interactive discussions, and ecstatic parties — it's an epic journey for the heart and soul.

Participation Options:
Experience Live at New Eden: Fully immerse yourself for only €299 (this is the early bird rate) *, inclusive of meals and shared accommodation. But act fast! We have a cozy capacity, limited to 80 heart-centered individuals.


Live-Stream from Home: Can't join in person? Experience the magic from your living room! Contribute what you can, with a minimum of just $1. Click here for this option: 

https://www.heartiq.org/offers/3pPyFzKv/checkout

Live Event Details:
Location: Heart iQ Retreat Center (New Eden), Netherlands.
Date: December 29th - January 1st.
Price: Early Bird: €299 all inclusive  Standard tickets (after December 1st) are €499
* We're offering this event at our base cost (most of our long weekend events are priced in the €1000 - €1500 range) because we are live-streaming the experience to our global Heart iQ Community. By attending live, you are getting a discounted ticket in exchange for showing up for the livestream.
The registration fee covers accommodations in shared or dormitory-style rooms. Early registrants receive our best rooms and couples get priority in our rooms with two beds. 
Please note, single rooms aren't available. If you prefer a single room, consider booking an Airbnb or hotel nearby. Opting for offsite accommodations won't affect the price.
This is an adult only event with a minimum age requirement of 18. Thank you for your understanding. 

Schedule At A Glance:
Friday: Warm Welcoming | 6pm - 10pm

Saturday & Sunday: Days of Discovery followed by Parties & Connection| 9am - 11pm

Monday: Getting Ready for 2024 | 9am - 1.30pm

Heart iQ is more than a methodology; it's a movement. And you are at the forefront.
Your New Year begins with a heartbeat at New Eden. Join us.
CLICK 'REGISTER NOW' TO GET STARTED


💖 What to Expect 💖

During this immersive weekend, you'll delve into the latest cutting edge teachings of Heart iQ, a powerful approach that combines emotional intelligence, mindfulness, and heart-centered communication. These practices will provide you with tools to:
✨ Explore Your Emotional Landscape: Gain a heightened awareness of your emotions, desires, and vulnerabilities, empowering you to engage in relationships from a place of authenticity and honesty.
✨ Deepen Connection: Learn how to establish and nurture deeper connections with others through heart-centered practices.
✨ Heal and Transform: Discover how to heal past wounds, patterns, and limiting beliefs that might be impacting your ability to create fulfilling relationships.
✨ Communicate with Compassion: Develop effective communication skills that enhance understanding, empathy, and mutual respect in all your interactions.
✨ You'll get to practice opening, not through psychological analysis, processing of your stories or digging up your past, but through exercises that connect you to your body, your life force and your vast depth of emotion and feeling.
✨ Embrace Self-Love: Cultivate a loving relationship with yourself, building a solid foundation for nurturing healthy and vibrant partnerships.
🎁 What's Included 🎁
Engaging Practices and Interactive Sessions
Guided Meditations and Embodiment Practices
Heart-Centered Communication Techniques
Opportunities for Self-Reflection and Group Sharing
Supportive Community of Like-Minded Individuals
Dance, Parties and Celebration with Tribe & Community
If you feel called to study a deeper, richer, more heart-based approach to authentic leadership and connection, then look no further - this year's Heart Summit will help you get there.
🎟️ Limited spots available! Secure your spot now and give yourself the gift of transformational love.


About Your Facilitator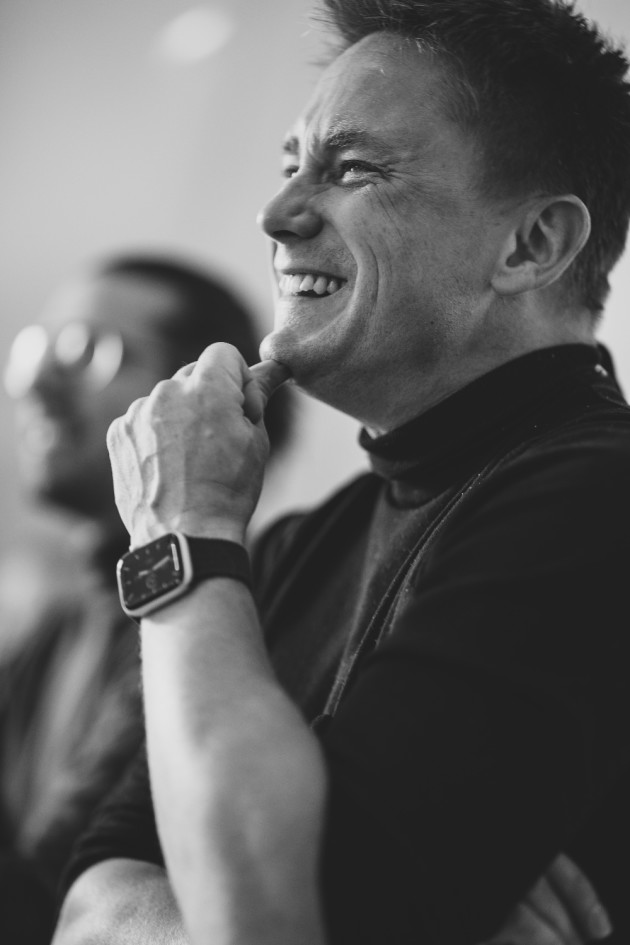 Christian Pankhurst is a world leading expert in group dynamics, conscious communication, and the art of circle facilitation. Christian is a master conductor of the collective wisdom that emerges when resonant hearts come together, and his piercing clarity lovingly cuts through bullshit while he holds a space of unconditional love for what wants to emerge in the now.
Christian teaches how to tap into the power of the collective wisdom or 'field' so facilitators learn how to heal themselves and others simultaneously through a process that is embodied and joyful rather than heady and focused on solving problems.
Christian's unique capacity to translate complex group dynamics into simple, clear and practical insights is the reason why so many seek him out to get trained in the art of small and large group facilitation.
Christian started facilitating groups in 2002 after graduating as a Chiropractor from the AECC in the U.K. His speciality is using a group's wisdom and energy to open up gateways of transformation that are simply not available in an individual or one-on-one practice.
In 2008, Christian entered and won the Britain's Next Top Coach Competition, receiving 52% of the votes from over 90 countries around the world. He is the best-selling author of Insights To Intimacy - Why Relationships Fail and How To Make Them Work, and is the co-founder of New Eden, a centre for those wishing to grow, co-create and awaken together in community.